Guidelines and EPA+DHA: Irreconcilable?
Prof. Dr. C. von Schacky, Preventive Cardiology, Med Clinic I, University of Munich, and Omegametrix, Martinsried, both Germany.
Email: Clemens.vonSchacky@med.uni-muenchen.de
Cardiac societies, like the American Heart Association (AHA) or the European Society of Cardiology (ESC), periodically publish guidelines, among them on primary or secondary prevention of cardiovascular disease (AHA) or cardiovascular prevention (ESC) (1,2). In addition, AHA also sometimes publishes "scientific statements" or "science advisories" on certain topics, of which a recent one dealt with supplements containing the two omega-3 fatty acids eicosapentaenoic acid (EPA) and docosahexaenoic acid (DHA) (3). In all these documents, the same grading systems are used: one for the level of evidence by which the recommendations are supported, and another for the classes of recommendation (T
able 1
). While the grading of the level of evidence is straightforward, transparent, and puts opinion last, it is surprising how important opinions are in the classes of recommendation: as important as evidence. The opinions of guideline authors are formed by a multitude of factors, most of them intransparent and uncontrollable. As illustrated in
Table 1
, another important parameter for the class of recommendation is the balance of risk vs. benefit.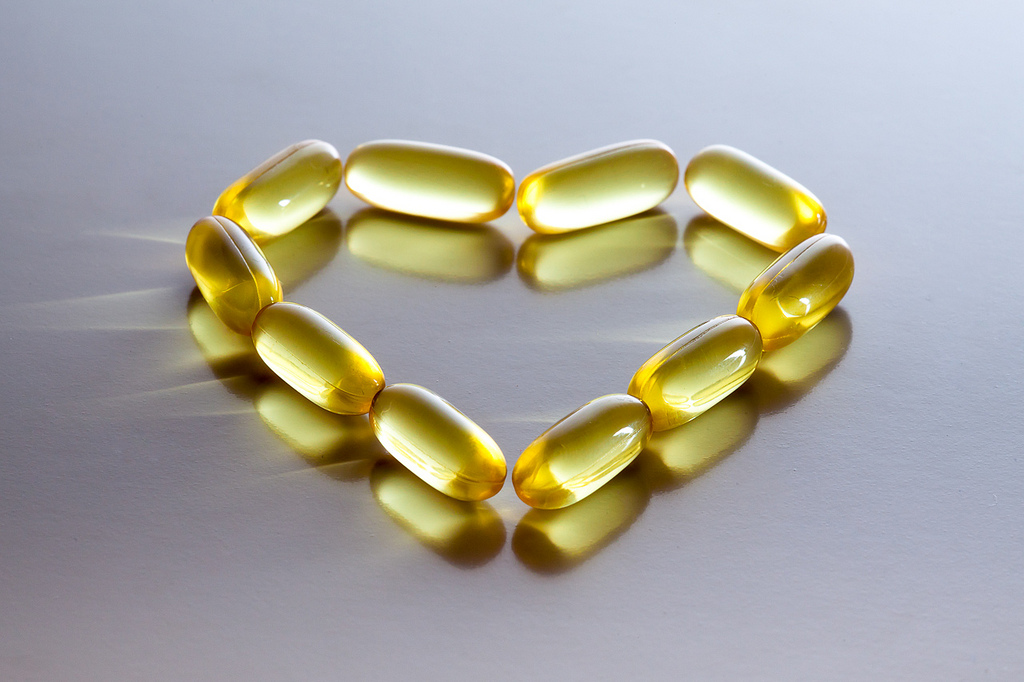 In the recent science advisory of the AHA on omega-3 supplements, EPA+DHA are recommended for "Secondary Prevention of Outcomes in Patients with Heart Failure" with a Class IIa recommendation, which is in keeping with current evidence: one large trial with clinical endpoints had a positive result, fitting the positive evidence from other pertinent studies on EPA+DHA in congestive heart failure (3,4,5). In contrast, and incomprehensibly, the current AHA guidelines on congestive heart failure do not mention EPA+DHA, while the current pertinent ESC guidelines recommended EPA+DHA with a level of evidence B, and a Class IIb recommendation (6,7). In the AHA science advisory, "the majority of co-authors concluded that treatment with EPA and DHA supplements is reasonable for the secondary prevention of CHD death (Class IIa Recommendation); a minority of coauthors preferred a slightly lower strength of recommendation for treatment of patients with this indication (Class IIb Recommendation)."(3). For patients at high risk for cardiovascular disease, a minority of co-authors suggested a Class IIb Recommendation, while the majority concluded that EPA+DHA are not indicated (Class III Recommendation). Of note, some of the authors of the AHA science advisory have a track record in the field of omega-3 fatty acids, while this was not true for any of the authors of the guidelines mentioned. In the current AHA guidelines on secondary prevention of cardiovascular disease, omega-3s are not thought to be effective (1). The triglyceride-lowering effect of EPA+DHA is mentioned in passing in the science advisory, and not in the secondary prevention guidelines, while the ESC prevention guidelines think that EPA+DHA are effective (1,2,3). In the recent cardiovascular prevention guidelines of the ESC, it is recommended to eat "Fish 1 - 2 times a week, one of which to be oily fish", and "The protective effect of fish on CVD is attributed to the n-3 fatty acid content." It is also noted that "A recent meta-analysis of 20 trials, mostly prevention of recurrent CV events and mostly using fish oil supplements, showed no benefit of fish oil supplementation on CV outcomes." (2). Twice, the recommendation contradicts itself: if the protective effect of fish is the omega-3 fatty acids, why recommend non-oily fish? If there is no effect of omega-3 supplements, why recommend oily fish? The recommendation is not qualified according to the system in
Table 1
, and incomprehensible (2). How can it be that guidelines are not unanimous, given that they are written based on the same evidence? As illustrated by
Table 1
, authors of guidelines weigh risk against benefit. What is the risk of EPA+DHA? In the large cardiovascular trials, with >70,000 patients participating for 2 – 7 years, adverse effects and tolerability of EPA+DHA were almost identical to placebo (8,9). Aside from mild gastro-intestinal disturbances and very rare cases of allergies against capsules or their content, the main risk perceived for EPA+DHA is the risk of bleeding. However, in the large cardiovascular trials, with almost all participants on platelet inhibitors, some even on dual platelet inhibition, the rate of bleeding in the verum groups was identical to the rates of bleeding in the placebo groups (8,9). We recently published three year data from a cohort of 826 patients, all anticoagulated with phenprocoumon, and reported that higher levels of EPA+DHA in whole blood were associated with a lower mortality, but not with a higher risk for bleeding than lower levels (10). Earlier, it had been demonstrated that the risk of bleeding during a myocardial infarction, a situation treated with a combination of bleeding-inducing drugs, did not depend on the levels of EPA+DHA in erythrocytes, measured as the HS-Omega-3 Index (11). Moreover, the European Food Safety Authority (EFSA) considers a daily dose of up to 5 g EPA+DHA to be safe, while its US-American counterpart Food and Drug Administration considers up to 3 g EPA+DHA / day to be safe (12). All this puts case reports of bleeding associated with EPA+DHA into perspective (e.g. 13). In other words: according to the regulatory authorities, and based on current systematic clinical evidence, at up to 3 - 5 g EPA+DHA daily, there is no risk to weigh the benefit against, questioning the process of weighing risk against benefit in the case of EPA+DHA, and questioning the classification system in
Table 1
for EPA+DHA.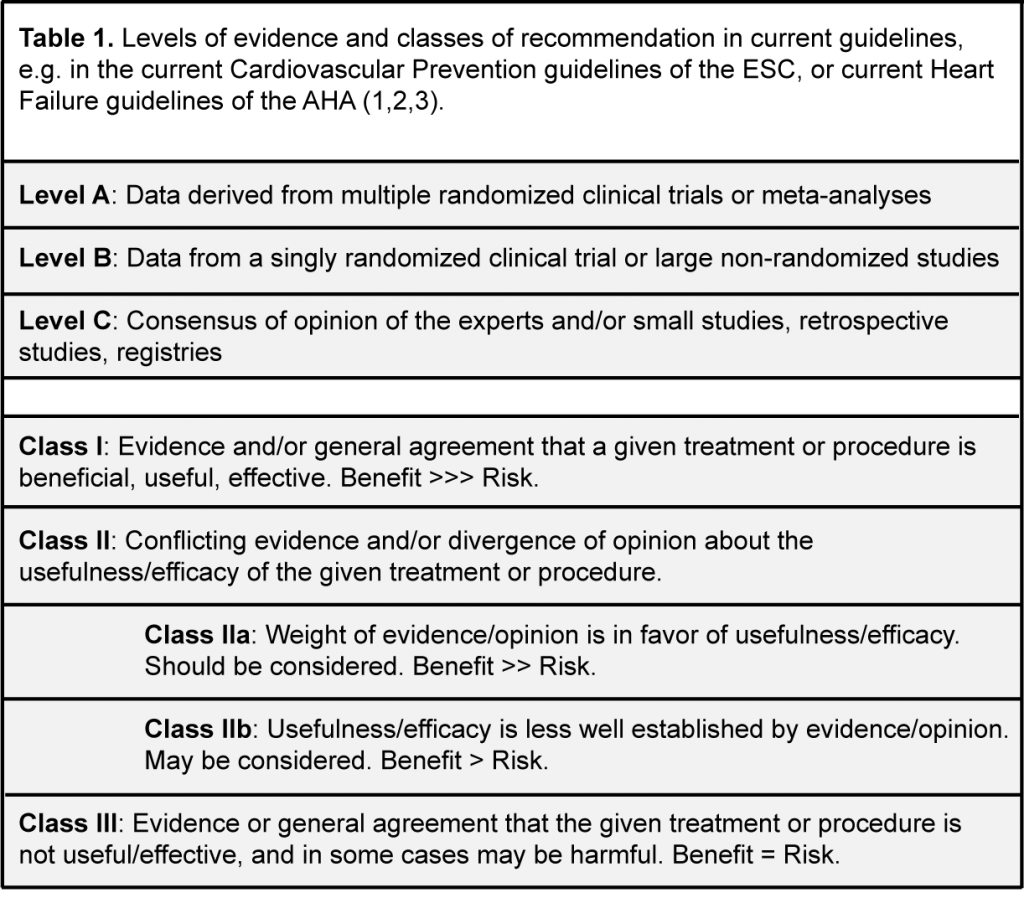 In contrast to most nutritional approaches to treatment or prevention of cardiac disease, large trials with omega-3 fatty acids provide evidence on clinical endpoints, like death, myocardial infarction or rehospitalizations (8). As discussed in more detail elsewhere, in cardiovascular disease, neutral results of many large trials with EPA+DHA on clinical endpoints were mostly due to issues in trial methodology and bioavailability that became apparent by measuring levels of EPA+DHA (12,14). A meta-analysis including only trials not affected by these issues, either by using EPA+DHA in a bioavailable manner (e.g. fish in DART, ref. 15), or using a high dose of EPA+DHA (16), or by recruiting study participants with low baseline values for EPA+DHA (e.g. congestive heart failure, 17,18, own unpublished data), demonstrates the effectiveness of EPA+DHA in reducing total mortality and non-fatal cardiovascular events. In contrast, evidence for other nutritional approaches in cardiovascular prevention, e.g. salt restriction for high blood pressure, is often not based on clinical endpoints from pertinent trials, but rather on surrogate endpoints, like blood pressure (19). Evidence provided for fruit and vegetables is largely observational, and not from intervention trials (20). Taken together, for EPA+DHA, evidence is provided in a form that cardiologists consider the hardest: intervention trials with clinical endpoints, and not only from trials with surrogate endpoints or observational data unable to establish causality. At face value, however, the results of large trials with EPA+DHA on clinical endpoints are inconsistent or neutral, except in congestive heart failure (e.g. 8). In contrast, almost all trials on surrogate endpoints, like triglycerides, heart rate, heart rate variability or blood pressure, or intermediate endpoints, like progression of coronary lesions, have had consistently positive results (12). Especially in cardiology, guideline authors tend to disregard results from epidemiologic and mechanistic studies, or trials on surrogate and intermediate endpoints, as soon as results from trials with clinical endpoints are available. This is at odds with the true scientific approach of weighing all evidence before reaching a conclusion. Admittedly, matters are complicated for guideline authors. There is a large inter-individual variability in uptake of EPA+DHA, and there are large differences in bioavailability between various preparations of EPA+DHA: e.g. bioavailability of EPA+DHA emulsified vs. non-emulsified can differ by a factor of 20 (21 - 24). These differences in bioavailability are not explained by differences in the chemical form of EPA+DHA (except for the free fatty acid form) (23,24). Moreover, intake of EPA+DHA with or without a fatty meal has a huge impact on bioavailability (25). These issues have only recently become apparent by measuring levels of EPA+DHA, specifically in erythrocytes by use of the standardized method HS-Omega-3 Index® (12,21-24). Using a standardized method makes comparisons across all sorts of study designs possible, and therefore advances the field substantially. More importantly, this approach makes the clinical use of EPA+DHA much more targeted and thus more promising. Taken together, these developments are likely to change the field of EPA+DHA from a dose-driven field to a level-driven field.  Although mentioned in passing in the AHA science advisory, it will take some time, however, before these developments are reflected in guidelines (3). The guidelines of the cardiac societies mentioned completely and systematically ignore any extracardiac benefits of EPA+DHA, e.g. on vascular function and blood pressure, on prevention and treatment of psychiatric disorders like major depression, or on arthritic pain, to name a few (26 - 29). This is in striking contrast and to the detriment of cardiac patients that consist clearly not only of a heart, but also of other organs like brain and joints. A typical example is congestive heart failure, not only characterized by low levels of EPA+DHA, but also characterized by co-morbidities like major depression or impaired cognition (7). Patients with the latter conditions have been demonstrated to benefit from EPA+DHA in pertinent meta-analyses (26 - 28). Moreover, EPA+DHA improve quality of life in patients with congestive heart failure (30). Since mean levels of EPA+DHA are higher in cardiovascular disease than in congestive heart failure, things are similar, but in a less pronounced manner (12,18,31, own unpublished observations). As discussed in more detail elsewhere in relation to trial design (12,14), but in a similar logic: guideline committees, and, by extension, patients with cardiac disease, would benefit from guideline committee members with expertise in the field of omega-3 fatty acids. Moreover, limitations of guidelines, like the ones discussed here, need to be weighed critically, disclosed, and discussed openly for the benefit of cardiac patients. The AHA scientific advisory on omega-3 supplements is an example for a step in this direction (3). Taken together, current guidelines or scientific advisories from cardiac societies systematically underestimate the value of EPA+DHA: - the system for classes of recommendations is inadequate for EPA+DHA, - the safety of EPA+DHA is ignored - neutral results of many large trials are incorporated into meta-analyses, usually an important basis of guidelines, although issues in trial methodology invalidate but a few of these trials - known positive effects of EPA+DHA on known comorbidities of patients with cardiac conditions are ignored. In future guidelines, chapters on safe interventions are needed. Topics to be discussed in such a chapter would be the benefits and relevance of EPA+DHA, vitamin D, smoking cessation, and other safe approaches towards reducing mortality and morbidity. Clearly, the classes of recommendation listed in
Table 1
do not apply. Experts from the respective fields are needed to contribute their expertise.
References